How can geo-elevation data be used?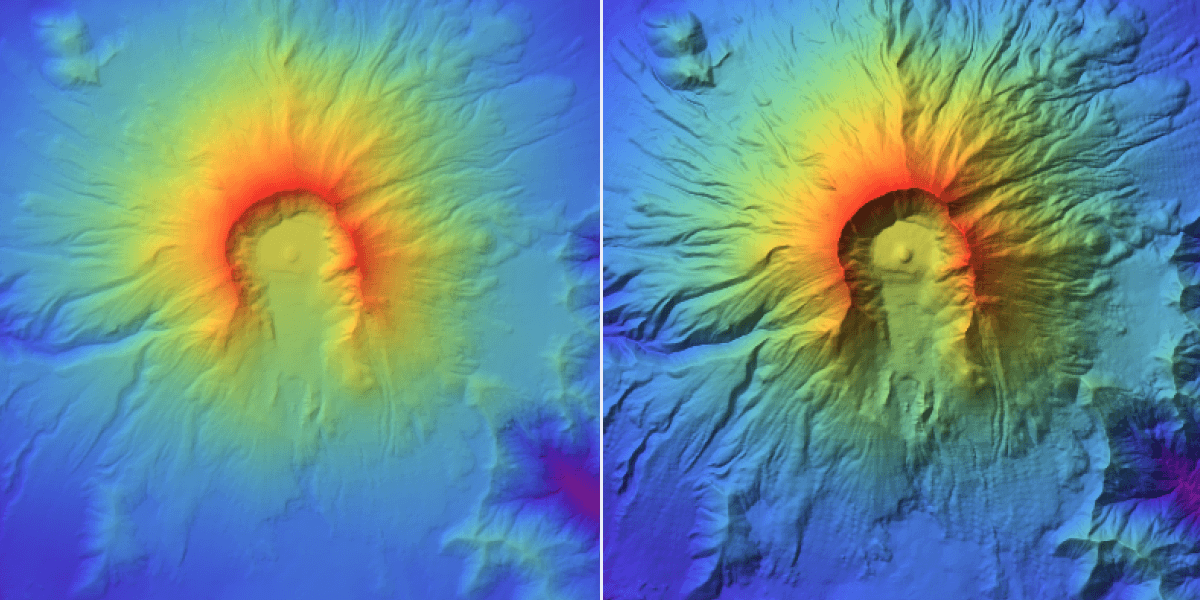 Wolfram Demonstrations—Yu-Sung Chang
How can applying elevation data of the active volcano Mount St. Helens model its topology?
HUMAN

Source and scope the necessary data.

Refine filters to enable computation.

Decide on suitable visualizations.

Choose aspects of the data to highlight.
COMPUTER

Transform data from open data source into computable data.

Apply filters to the data.

Compute visualizations.

Import geographical data and present visually.