Download and try out a

computer-based

thinking module

The resource available here is the fully computationally enabled version of the module seen as screenshots on the See inside a module page. To access it, install both the Mathematica software and the module. Future options will include instant cloud access.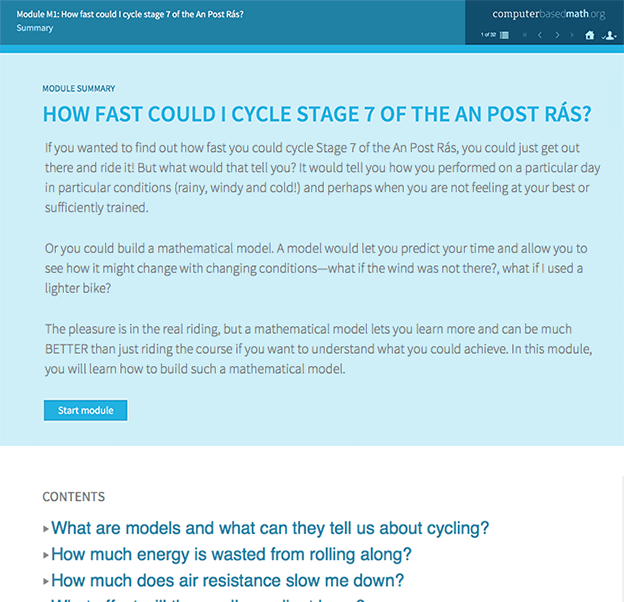 Step 1: Install Mathematica
You will need Mathematica 11.3 or later.
Please visit www.wolfram.com/mathematica/trial to obtain a 15-day free trial. Contact us for other options, including long-term, free-to-use solutions.

Step 2: Install the Module
Choose whether you would like to try the student or teacher version and the appropriate operating system.
Student CBM Resources
Use this to see how a student would use a module.
Teacher CBM Resources (Includes the Student Version)
Use this to see how a teacher would use a module. It also includes teacher notes and access to students' work in their classroom. For teachers wishing to try the resource with a class of students, please contact us to request a free teacher account.
Help with Installation

Step 3: Learn More about Using the Module
We want you to get the most out of trying the module—so while it is installing, please take a look at these helpful videos: