Download the CT Teaching Platform
The resource available here is the fully computationally enabled desktop version of the module seen in detail on the Anatomy of the CT Teaching Platform page. To access it, install both the Mathematica software and the CBM platform as follows: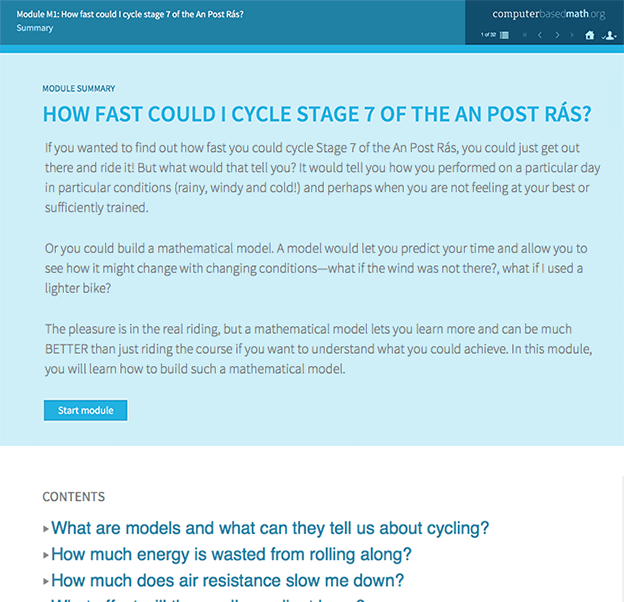 Step 1: Install Mathematica
You will need Mathematica 11.3 or later.
Please visit www.wolfram.com/mathematica/trial to obtain a 15-day free trial. Contact us for other options, including long-term, free-to-use solutions.

Step 2: Install the CT Platform
Choose whether you would like to try the student or teacher version and the appropriate operating system.
Student CBM Resources
Use this to see how a student would use a module.
Teacher CBM Resources (Includes the Student Version)
Use this to see how a teacher would use a module. It also includes teacher notes and access to students' work in their classroom. For teachers wishing to try the resource with a class of students, please contact us to request a free teacher account.
Help with Installation

Step 3: Learn More about Using the CT Platform
We want you to get the most out of trying the module—so while it is installing, please take a look at these helpful videos: